I got a 122 earlier this summer, got it running ( it smoked
) and then parked it. It was at the business the friend had and it sat unmoved for the 10 years he was there. ( Back up plan when I rebuilt the 125 if I ran into major problems rebuilding the engine)
As I was tearing down the engine, I noticed some new tins ( the muffler heat shield, a 3x3 square ) and also a newer, low boss head. That had studs with spacers. When I went to remove the head, only two of the nine bolts resembled "tight enough". That gave me reason to believe whoever had the engine apart never retorqued the head after one hour and again after 5 hours.
It seemed to have "deposited" portions of the top edge of the piston against the top of the cylinder wall, on top of the block at the exhaust valve and a slight bit on the head. The head gasket appeared to have a slight leak also.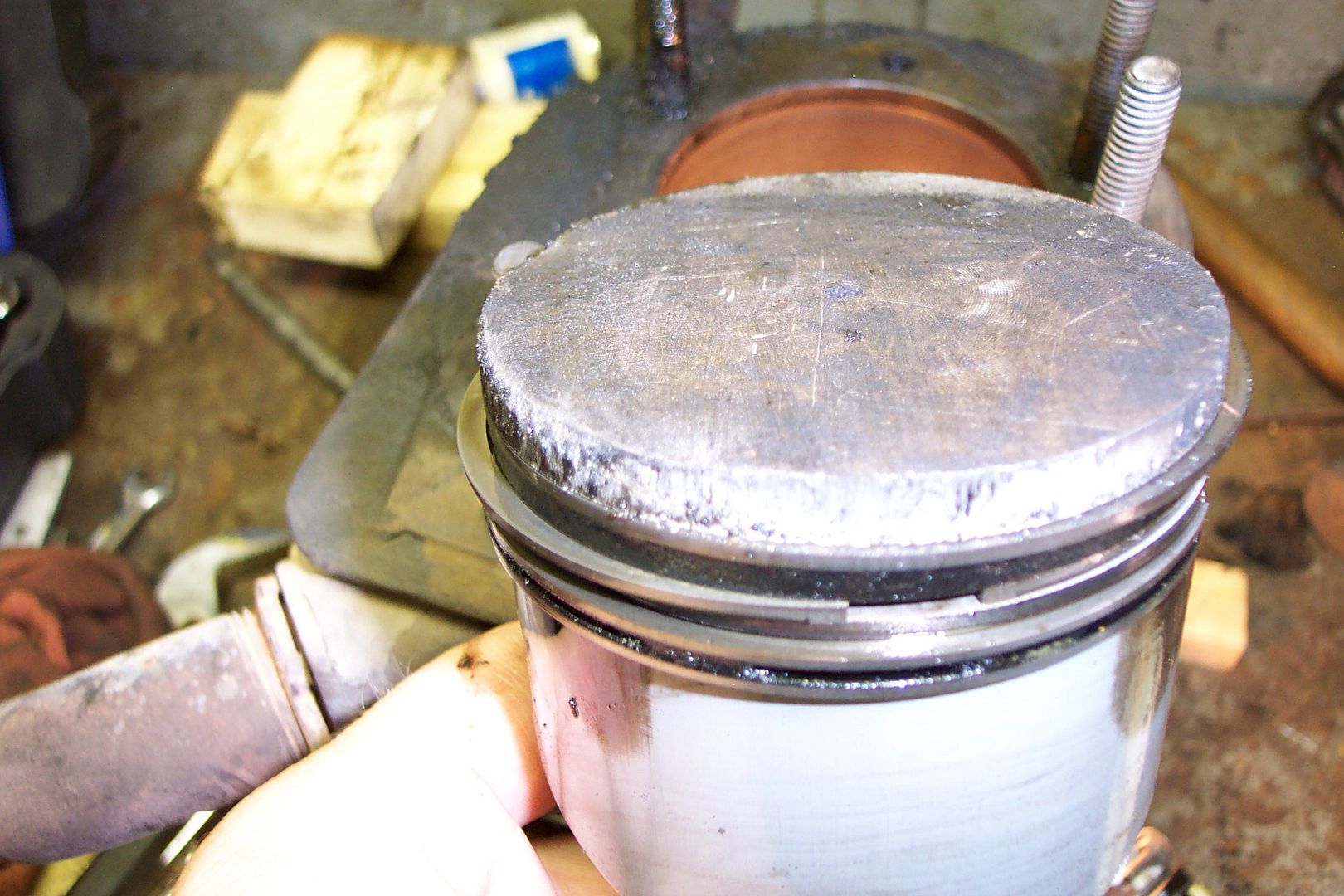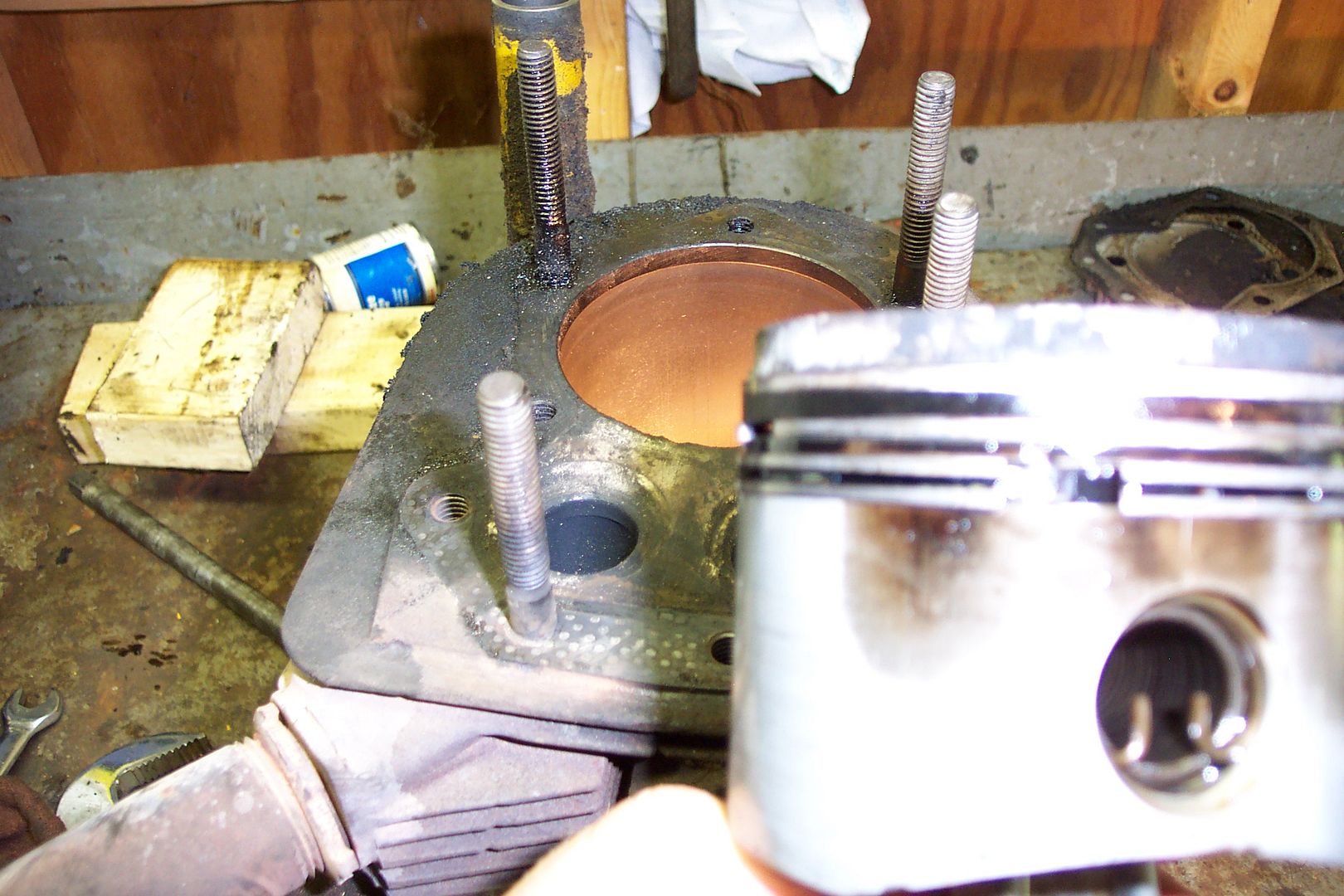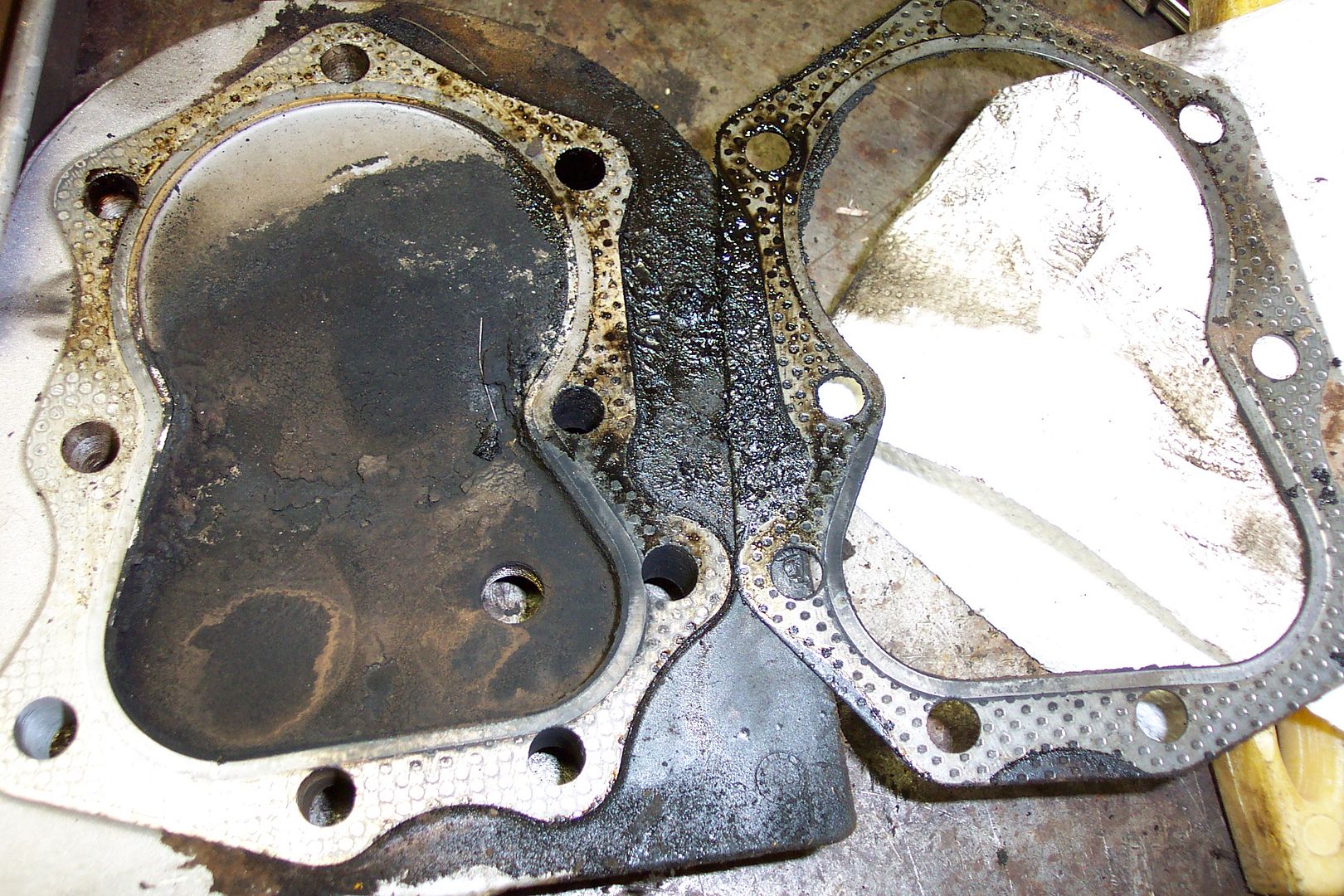 I did clean up the top of the head ( flat filing and a large stone ---It's ok, I'm a machinist with over 30 years in the trade)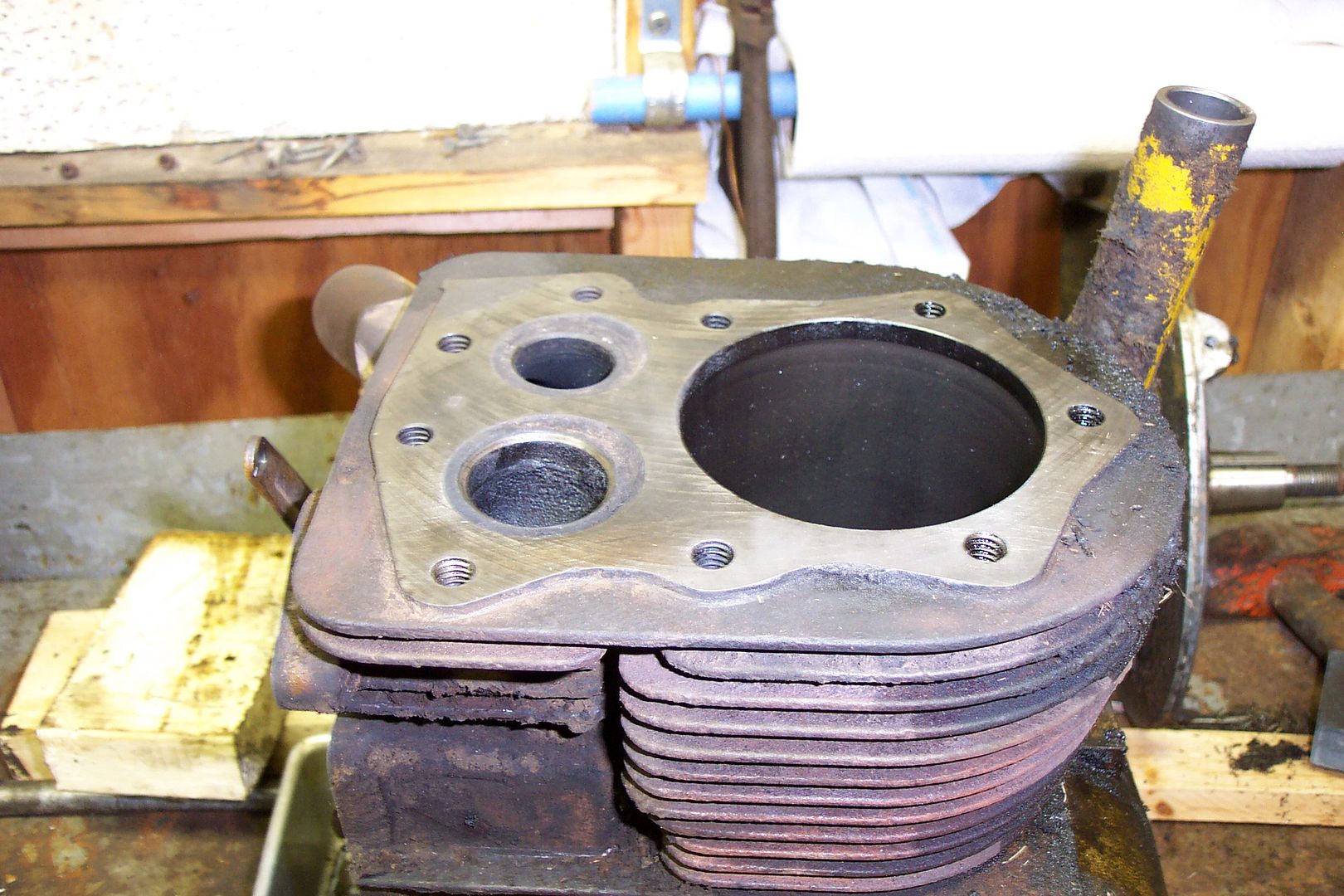 The bore still looks great and measures with in spec.
Any ideas of what caused the melt down?
Thanks
Jeff